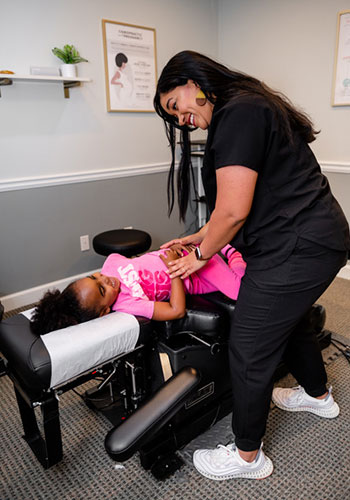 Pediatric Chiropractic Care
in Marietta and East Cobb
Birth is a traumatic experience, for both Mom and Baby. Even in a natural, intervention-free birth, a tremendous amount of pressure is applied to a baby's delicate structures. If the neck and spine are misaligned as a result, your baby may have some neurological impairment that can show up later as a variety of problems, from colic to not meeting developmental milestones.
Benefits of Chiropractic Care
At Mustard Seed Chiropractic, we are invested in every member of your family getting the care they need to thrive. We recommend getting your baby checked out as soon as possible after they're born—Dr. JaGerran and Dr. Jessica checked and adjusted their son Judah on day two of life.
Our neurological check can alert us to interference in the nervous system caused by subluxations (misalignments) that are a common occurrence during the birth process. Safe, gentle chiropractic adjustments can correct these misalignments and remove interference from the nervous system. When your baby's nervous system is functioning as it should, all of the systems in their body can operate at a higher level as well.
Chiropractic care may help with a wide range of common childhood issues, such as:
Allergies/Asthma
Asthma/allergies
Behavioral issues
Colic
Immune function
Latching
Posture
Sleep habits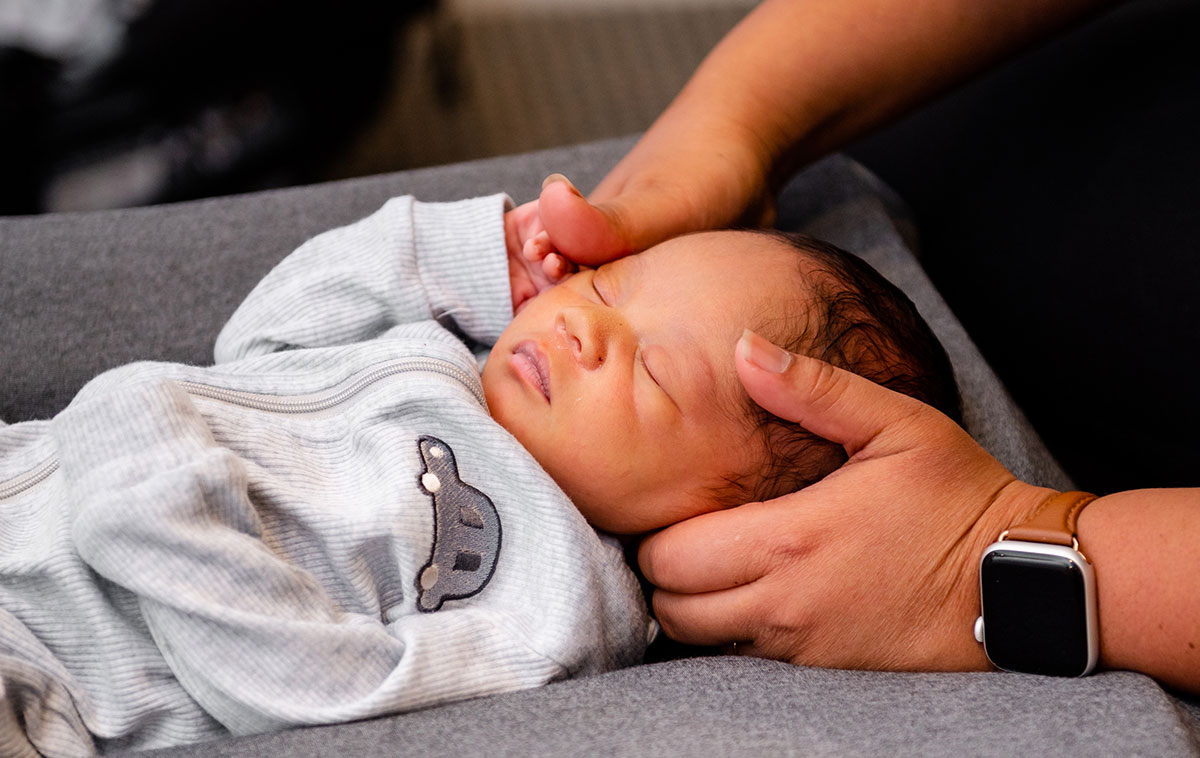 Our Gentle Approach
We suggest bringing your baby in when they're sleeping or just fed, if possible. When they're calm and content, we are able to get a more accurate evaluation and adjust them more quickly and effectively. That said, often parents are bringing in babies because they can't eat or sleep easily—and that's okay. That's what we're here to help, so if your baby is fussy or cranky, don't cancel! A chiropractic adjustment may be just what they need.
We believe in the healing power of the human touch, and we do extremely gentle hands-on adjustments for babies and kids. The pressure is about the same as you'd use to check a tomato for ripeness. We'll use a very light sustained touch. In some cases, we may use an adjusting instrument to help stimulate digestion.
We encourage parents to bring extra diapers because often after an adjustment, a baby will have a good poop and then begin pooping more regularly.
Building Rapport
Babies typically aren't nervous at all about adjustments, but older kids may be a little apprehensive their first time. We take our time to get to know them, speak to them on their level and help them feel comfortable.
We have toys and a kids' adjusting instrument that they can play with and "adjust" us with. We can generally get them to a happy place for their first adjustment and after that, they're enthusiastic about coming back.
Start Today
Studies have shown that 80% of people are stuck in the sympathetic nervous system's "fight or flight" mode 90% of the time. Chiropractic care brings the body back into the parasympathetic nervous system's "rest and digest" mode so your child can heal, recuperate and develop optimally. Contact us today to schedule an appointment for your child.
CONTACT US
---
Pediatric Chiropractic Care Marietta, East Cobb GA | (678) 403-1796